We value the time, effort and dedication of our volunteers.  Our goal is to develop mutually beneficial relationships for our organization, the staff, our clients and the volunteers. We strive to create a learning, serving and safe environment for our volunteers, staff and clients.
Volunteer commitments are typically 6 months in length, but may be longer depending on the assigned area of interest or project
An appropriate match between the volunteer and their role is crucial
Commitments are renewable every 6 months based on mutually successful feedback and evaluation
Based on availability and necessity
General Volunteer
Assist with office duties (ie: filing, organizing, supplies)
Program Volunteer
Accompanying and observing the Intervention team on client visits (typically medical students, clinicians, nurses)
Business Development Volunteer
Assist with business planning, market studies, advisory (students)
Data & Research Volunteer
Assist with specific research/data projects associated with PCIC programs (students and researchers)
IT & Software Development
Assist with IT services and software development projects at PCIC
Policy/Board Volunteer
Advisory, Recommendations, Resources, Advocacy, Expertise (market leaders)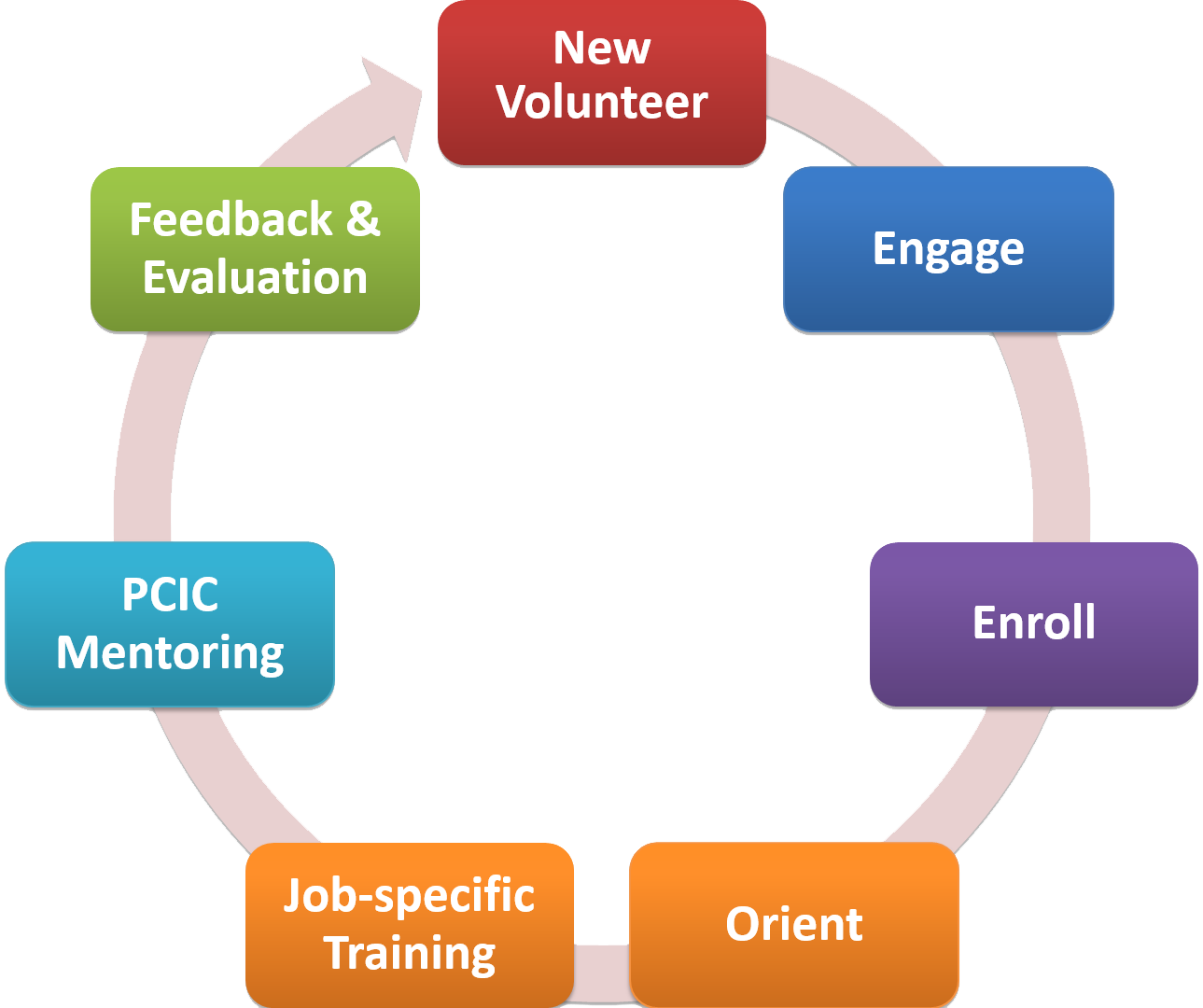 1. Complete the online Volunteer Screening Form. You will be contacted once your completed form is received.
2. If accepted, you will attend a 30 minute Volunteer interview and tour of PCIC to determine appropriate match.
3. A PCIC staff member will follow up with you to communicate acceptance into our Volunteer program.
4. Enrollment begins!