This is a partial view of savings to a handful of hospital systems. A more in-depth analysis is required by performing overlaps across multiple system to identify global cost saving to the community.
A detailed analysis of the last 87 clients that PCIC reported on, is shown below: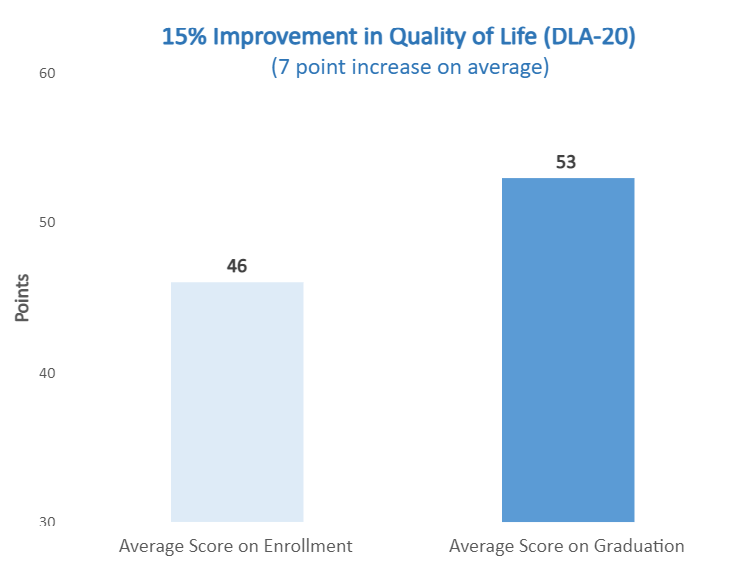 Average improvement in the quality of life (87 clients): 7 point increase (14%)
(Measured using the DLA-20 assessment scale. A 3-point increase is considered to be substantial)
Quality of Life Improvement is an outcome measure tracked monthly using a tool called the DLA-20 (Daily Living Assessment).
---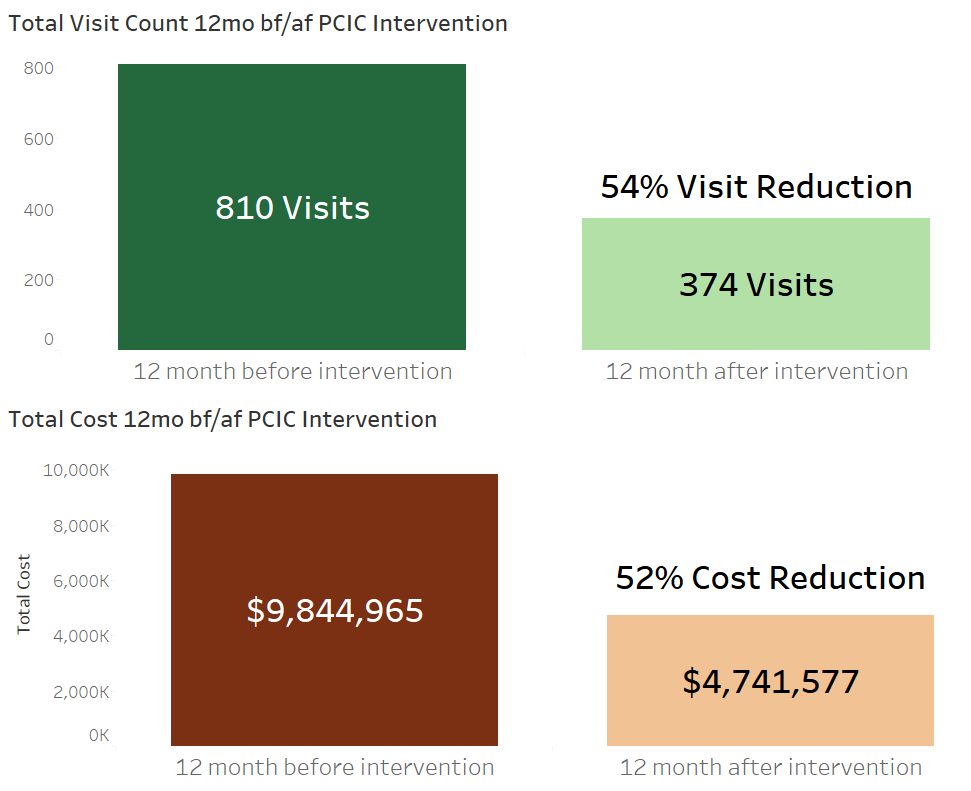 12 Month Aggregated ED & Admit Visit Counts and Costs (87 clients)
A 51% reduction in the number of visits is observed when performing a 12 month pre and post analysis.
A 66% reduction in cost is observed when performing a 12 month pre and post analysis.

---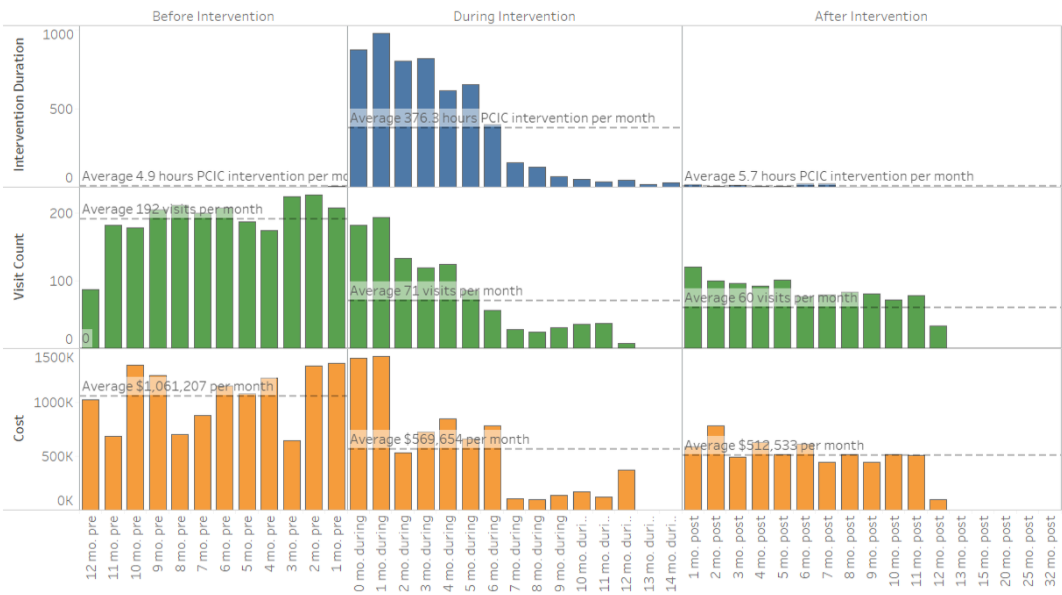 Visit and cost distribution correlated against PCIC time spent with 87 clients
This visual shows a month by month breakdown of cost, visits and PCIC time spent, before and after starting the PCIC intervention, of all 87 clients.
A clear correlation can be seen in the reducton of visits and cost to the stakeholder systems as the PCIC intervention progresses.
---
Total time spent by type of visits (87 clients)
A total of 2531 hours was spent by PCIC on these 87 clients. The aggregated breakdown is as shown in the image.
---