Most PCIC clients have lived through traumatic experiences or are burdened with stressful situations and environments. Add these factors to their multiple complex illnesses. Unfortunately, some mental illnesses are better addressed outside of the Emergency Room. We teach our clients to recognize the importance of mental health and how it can affect physical well-being, and we encourage them to seek help if needed.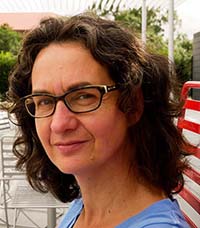 Have you heard about people that go to the Emergency Room (ER) repeatedly? Who are they? Very sick people without insurance? Maybe drug seekers? Or are they homeless people in need of a place to sleep for the night? At Patient Care Intervention Center (PCIC) we have become aware of another cause: many clients go to the ER often because of physical symptoms that are related to anxiety and Post-Traumatic Stress Disorder (PTSD). However, we have also learned this type of illness is usually better addressed and treated outside of the ER.
Some of our female clients, for example, tend to experience frequent debilitating episodes of chest pain, back pain, or abdominal pain. They have typically sought help from providers and frequent the ER numerous times over consecutive years. Many have undergone repeated invasive testing and surgical procedures that, unfortunately, did not help.
From a provider's standpoint, when pain cannot be explained by a physiologic cause, it may better be explained by taking a history for post-traumatic stress disorder, depression or anxiety. The medical term for this condition is Somatic Symptom Disorder (SSD).
The pain experienced is very real and the women are hyper vigilant about any physical symptoms they are experiencing which contributes to amplifying their anxiety. The anxiety results in intensified pain symptoms and a spiral of panic, thus resulting in trips to the nearest Emergency Room.
During regular home visits, staff members of PCIC's Intervention Team explore coping skills with clients and make suggestions to modify their lifestyles and reduce stress. This helps clients understand the connection between mental health and the physical symptoms they are experiencing.
Walking, joining an exercise class such as yoga, practicing meditation, or even working on coloring books can be helpful. Clients who need psychiatric care or therapy are also encouraged and are assisted with accessing these services.
With the support of technology, access to a research team and expert psychologists, the PCIC intervention team is able to recognize and address different problems contributing to unnecessary visits to the ER.
Last modified on
Wednesday, 09 August 2017 23:28